Aklna helped delivering 45,000 SR worth of adahi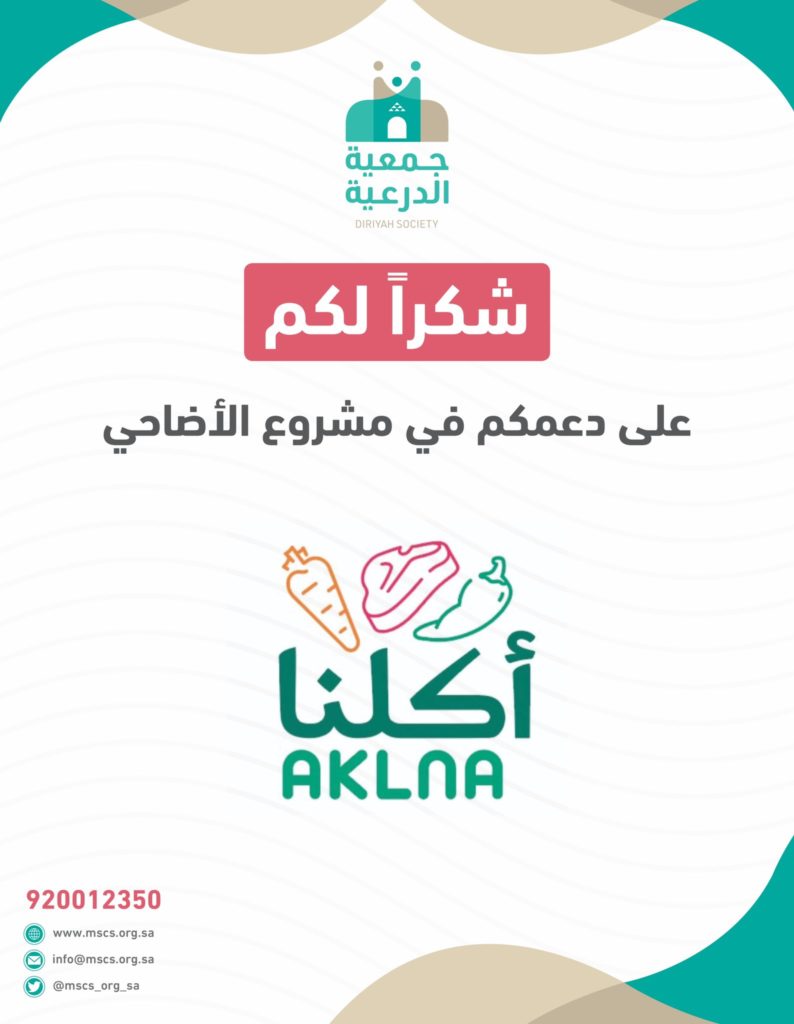 During Eid Al Adha Aklna offered a donation for anyone who wished to share the joy in Eid and delivered more than 45,000 SR worth of adhia for the people in need with Imam Mohammad bin Saud Charitable Society in Diriyah
Aklna is aiming to increase their social responsibility activities to help our society grow and deliver better value with local charities.
Aklna is an app that offers fresh meet, fruit and vegetables. CEO hatim Alsuhaibani focused on the operation side allowed Aklna to reach a high level of quality that delivered very high retention rates.
We've built Aklna and launched in February 2021 and ever since it saw a huge MOM growth.
You can download The App and try it through the links below.
IOS
Android
Other News