Efficient And Effective Data Strategies For Startups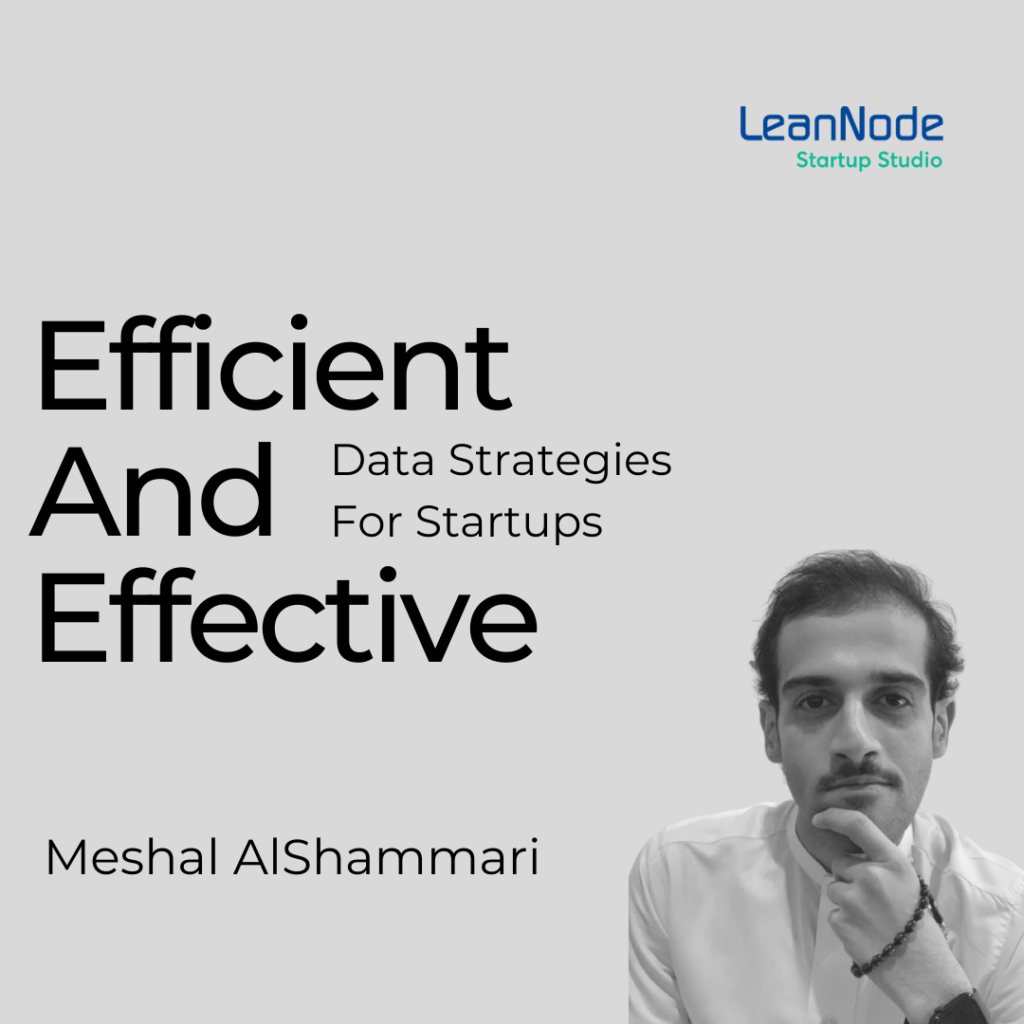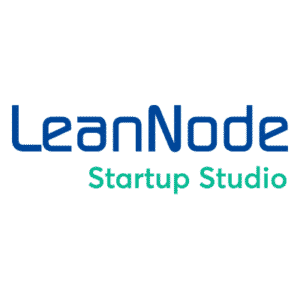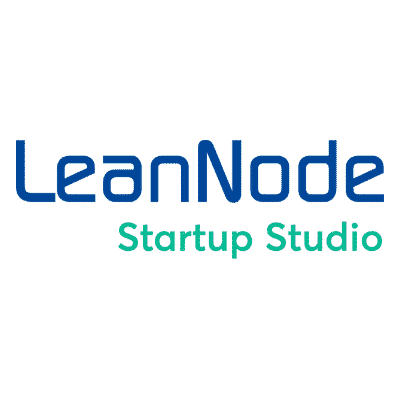 In a world of privacy and increasing cost for ads, how do companies AND startups cut costs and increase effective ads and build huge retention rates? Here I'll talk about how Data Strategies is the number one thing you need to build and measure from day 1 for sustainability and growth. At Lean Node Startup Studio, We focus on sustainability and scalability of our startups. I'll take you through how we in the marketing department with the product department build a first party data strategy. Aiming to optimize as well as creating rapid and sustainable growth for our partners.
What is First Party Data? 
When a user installs the app or visits your website, the only way you interact with them is through the UI and features you've put out for them, But what if i told you that you're setting on a gold mine.
First party data (1PD) is the information that users give you to use it and enhance their experience with your app or website.
3rd party data is the data you collect from 3rd parties like Google, META (facebook), snapchat and many others. They're good data but they only take your business so far. 1st party data on the other hand will take your business all the way. 
When you get your users information you can segment them based on their profiles that you're created, something like age groups, geographic groups, certain interests in your product and at which stage they're in the funnel.
Identify Your startup's Funnel
In tech startups you can assume a funnel and then measure it. Basically you want to calculate the steps, calculate the time each customer spends going to the next step and the cost, so you can optimize your funnel and set goals for it.
Why do all that?
The funnel helps you know how your product, marketing or business development activities are going. In order to optimize those activities which takes us back to increase conversion and decrease customer acquisition cost. Fadi Yehya, founder and CEO of Suplift told me about this model for funnels called AARRR. Acquisition, Activation, Revenue, Retention and Referral which helped us a lot building the funnel and identifying our customers behavior. And how to optimize their journey and encourage them to go through the entire funnel.
How to build a First Party Data strategy?
Every startup needs to find growth and sustainability everywhere and anywhere, when building the right strategy from day one you can take effective decisions from day one.
Identifying what are the key metrics for your business model. SaaS subscriptions boxes and different apps, they all need metrics to set a north star and follow it. 
Metrics like:
Customer acquisition cost (CAC)
Click through rate (CTR)
Monthly recurring revenue (MRR) & annual recurring revenue (ARR)
Return on investment (ROI)
Conversion rate (CR)
LifeTime Value (LTV)
And many more.
you need to ID your metraics and set the right and most fitting numbers for your business model using SMART method and researching certain benchmarks, so you can define the area of improvements based on data.
How to utilize First Party Data?
The main goal of having a first party Data Strategy is to improve your startup in almost every aspect, it's complementary to your business, marketing and product strategies.
For example, in the acquisition channel, set your organic funnel and paid funnel then you can measure each funnel with the appropriate metrics. This will give the founder and their teams more feasibility on the marketing and product's performance and set clear action based on ACTUAL DATA!
Let's dig deeper into the funnel and how to utilize it based on your startup.
Acquisition
In the acquisition stage you need to know your target customer in order to create relevant ads and messages posted through social media for example. Of course going to market all  you have is assumptions but if your first data strategy is set up properly you can measure the effectiveness of your content through a set of metrics which we'll get into in a bit and optimize your approche, content, targeting, channels and a lot of other things.
Activation
Measuring the behavior of your first time users on your platforms is very important in the early days of launching your app, web or even a feature. 
You want to make sure that you push the user to register and give you their information. Their information will allow you to create a better experience for them and ensure that they go through the funnel. And maintain their privacy in the process.
A few tactics can be done here at the Activation stage in order to increase your registration rate, for example gamification of the flow or  joining a community of people who share the same characteristics as they do and giving the user a sense of connection and exclusiveness with the brand as they are a part of something big "the power of community" or maybe register for our newsletter for new offerings and news. It all depends on the strategy and brand positioning.
Revenue
The user has been interacting with you through multiple touch points. Now you know how they behave, what they like and what they don't like. Based on this information you can increase your conversion rate. By segment your users and push automated content that is more relevant to them.
Usually the most common tactics is to give out discounts to users who abandon the cart but what is more sustainable and better performing is talking to your customers like you've known them for years, that is if you collected the right information from them in the activation stage. That's when you start making Revenue and build a healthy relationship with your customers.
Retention
The best thing you can do for your paying customers is to take care of them on a personal level. And you know them very well so take care of them.
You can reach that by having an excellent customer service for them.
Increase your loyal customer base is to build a loyalty program incentivize your customers to engage with you even more. We do the same thing at our partner Aklna's retention program where we send a free box to our most loyal customers, and we send them a whatsapp text message and it goes a long way for them. The customer feels that they are important to this company and they are in Aklna's case.
They took care of the customer on a personal level "hi name, Thank you for choosing aklna and we value you as customer. Here is a free box of our newest product try them and let us know what do you think"
What happened here is that they took care of their customers AND promoted a new product. 
Ladies and gentlemen, that's how you keep in touch with your customers and build a strong relationship with them and Retain them for a very long time. Data Strategies are very essential for your startup
Last but not least…
Referral 
Many businesses combine Referral and Retention stages together, which looks right but not quite. You see the reason for that is, all the activities you do will eventually get you customers but, not as loyal as the ones who came from word of mouth.
The hardest level of awareness you can reach in a business is having a positive word of mouth. Every business should aim for that at a certain point. That's why i think we should seperate them and run activities on both stages but different objectives. This will help the team to create better and more relevant messages to the customers. And help them see more clearly and focus their efforts to a certain stage based on data. 
Conclusion
We saw how to identify and build a first party data or a any of the Data Strategies. The main takeaways here are: 
 At Lean Node Startup Studio we carefully structure our business, product and marketing strategy and align them with each other. Our goal is, reach product market fit as fast as possible. And create a sustainable startup in the process.

You start with an assumption of who your customers are and how they might interact with you.

Knowing your customers will help you build a first party strategy.

Identify the funnel. Every startup needs a funnel to optimize as you go.

Segmenting your users will help you have a more focused and personal conversation with them.

First party data strategy or any of the Data Strategies need a lot of work. And is constantly optimized based on the outcomes and insights.
Thank you for reading. I hope this article has brought you clearty, Read our previous articles:
now use this information and grow to be a unicorn 🙂