Marketing For Startups… Test, Validate and Improve.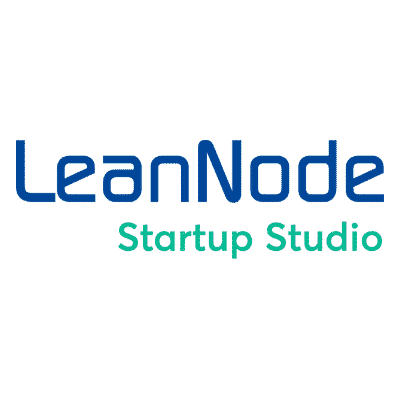 9 out of 10 startups fail and there are a lot of reasons for that, like Marketing, funding, wrong business module, inexperienced team, and 
many more. But let's talk about one of those reasons, Marketing.
Setting Goals
S.M.A.R.T goals, the first thing to start with is setting goals and metrics of achieving those goals.
It's important to have goals that aim to increase your brand value and expand your reach by achieving them.
Startups need to start right from day 1. Setting goals will help you stay focused and not lose track of progress, and to achieve those goals there are a lot of activities that can add brand value to reach your objectives but you need to take in consideration a few things before you "Marketing".
There are a lot of methods to set goals.I personally recommend OKRs, it's a great way to set goals and objectives and keep track of them, you can set them based on each department (business, marketing, product, Operations, etc…) and keep track of your entire organization progress and detect any issues early.
Transparency And Communication
Marketing is the heart of every business and it needs to communicate the vision and mission of the company to all its stakeholders to ensure that everyone is headed towards the same goal. 
Transparency is important between your team. It gives everyone a clear vision on what to do and when to do it. Holding a monthly meeting including everyone in the team to share progress of those goals and giving critical feedback and credits when it's due to raise moral and excitement for everyone to contribute to the goals of the company and to be aware about where the company's headed. 
Plan and execution
First of all every startup needs a GO 2 MARKET strategy, how will you enter the market and what's the value proposition you're offering and who are your target market and competitors. Once you have all of these, you start!.
DO NOT WORK AS YOU GO! But be ready for whatever comes and plan ahead as much as possible, for whatever comes across you.
"The who" is the most important part of the strategy, when you target an audience you're just assuming but in the execution you test and validate.
Plan your tactics and keep track of your performance by setting objectives based on your S.M.A.R.T goals, the tactics are the "how" to achieve the "what" to reach the "who"
After building your strategy you need a plan to execute the strategy. first of all, you need to ID the objectives then how you will reach them (pricing strategies, promoting, A/B testing, etc…) many tactics with one purpose, Building Data and testing to validate your strategy, if it works keep improving if not analyze why it didn't and fix it and cycle goes on otherwise you'll stop growing.
Data
Building a database can really help your business determine who your targeted customers are within the audience, and you can discover new opportunities through digital marketing, after all we live in a digital age. Test and validate, The best practice is to try different variables and as specific as possible to produce high quality results and reports to make effective decisions.
You've built the database, you have the right target, Now you optimize and keep promoting and achieving new milestones for your brand and build awareness so you stay on the mind of your targeted audience, and keep testing new things to scale your business and keep growing.
Process and Automation
As you build your brand sometimes it is going to be hard to keep up, that's why you need documentation of your processes so that everyone in your organization follows 
the same rhythm of delivering outcomes and can improve the process to be more effective and efficient.
For example building a campaign on any platform has certain steps. The steps are the same, first you build a template for a platform to be filled, 
edited and finalized better than editing later in the platform to be fully optimized and don't lose time, AND TIME IS MONEY.
Cost efficient 
All that is mentioned above is to achieve cost efficiency and effectiveness = +ROI
How it's different from building a strategy and implementing it the right way can be hard but the goal is to achieve effectiveness and cost efficiency in the long run, adding brand value and product value to be one of the biggest entities in the industry. 
When you build a marketing strategy that's flexible and right for your startup from the start to be adjusted easily based on the real data collected when testing the offerings it can cut cost by A LOT, Test and validate the outcomes.
Positioning 
The second part of communication is the part that a lot of people don't really dive deep into.
David Ogilvy said "Do not address your readers as though they were gathered together in a stadium. When people read your copy, they are alone. Pretend you are writing to each of them a letter on behalf of your client."
couldn't have put it better. Test multiple ideas and see how your audience engages with it and improve.
How do you present your message and offerings in each channel?
You emphasize on the value proposition for the targeted audience whether it's a "want" or a "need" and if it's a price, quality, prestige, etc… value for them.
How you position yourself in each channel to a target audience who will see the value you're presenting because they're the right audience for you.
Organic growth
Launched, reached and achieved your goals. Now, what you want to do is get great results organically, you need to focus on 2 things: SEO and Community.
Search engine optimization (SEO) is the process of driving organic traffic to your website and building an organic presence in the search results to which will bring exposure to your brand for practically free all you have to do is keep the content fresh and relevant, fast website, smooth visitor experience and the most important, mobile friendly website. From the website, visitors can go to your social media accounts, download your app, read articles and join your community. It costs time and effort but the return is worth it.
As a brand it's really important to invest the time and effort in building a community to have advocates for your brand to help you in your journey.
Advocates are basically people who will share their experience with to other people to engage with your brand and take actions like following your social media accounts or even visit your website and take action (buy, signup, subscribe) same as the ongoing battles between iPhone users and other brands, playstation and Xbox users.
SEO requires hard work and patience and it doesn't happen overnight.
That's what the marketing department in Lean Node Startup Studio offers for their partners, up to 300K SAR in development and 400K SAR in-kind services (Marketing, accounting, finance, HR and Legal) within 18-24 months.
A technical partner to be with every step of the way to success.
In conclusion: 
Set your S.M.A.R.T objectives.

Communicate with your team you're not alone.

Test and validate your assumptions and then test some more.

Make your decision based on data, if you don't have data then TEST.

The better the data the better the decision.
Optimize and automate to save time and money.
Organic growth is sustainable.
Teeeest to keep improving and growing.
Join Lean Node Startup Studio
Written by Meshal Alshammari at Lean Node