Prototype Testing – Tips for effective User Feedback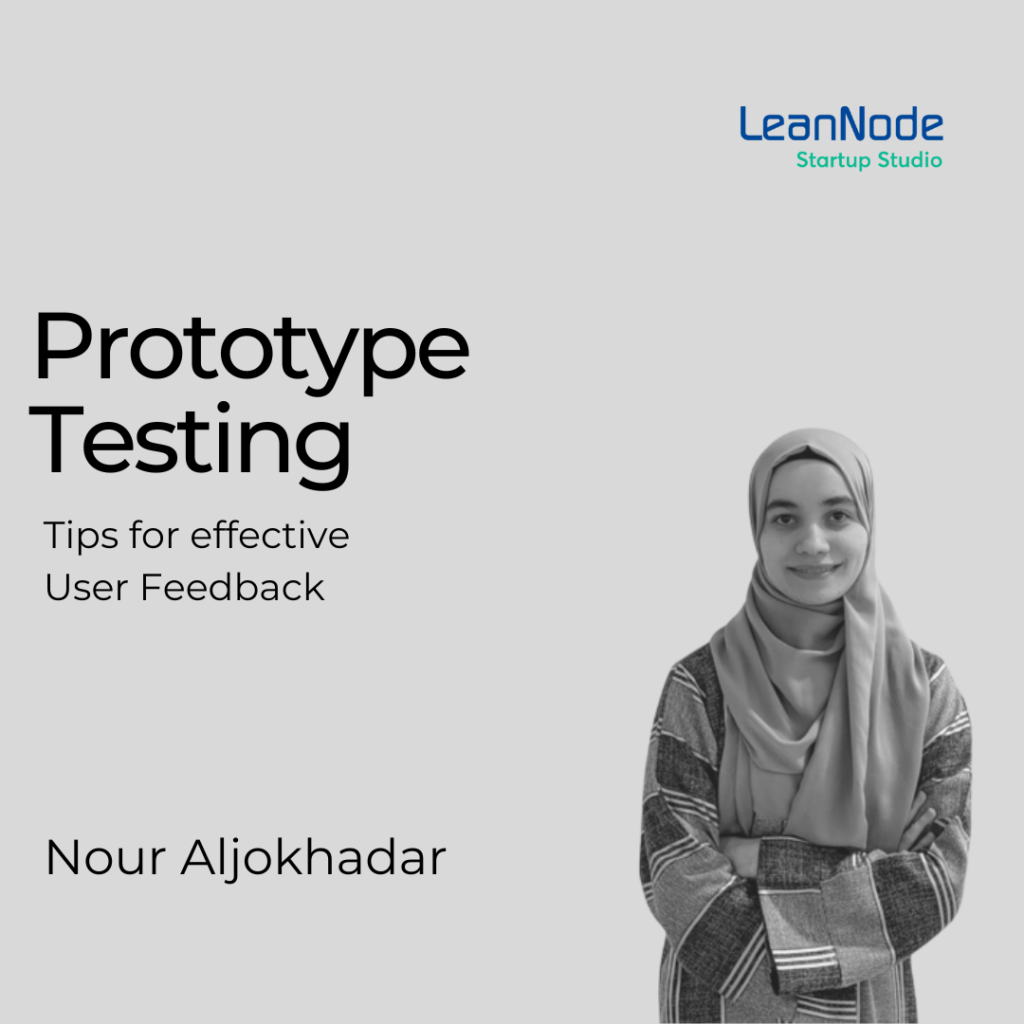 Have you ever designed a prototype and was surprised at how astonishing it looks. but later, after developing and launching it to the market you were shocked with the fact that your prototype is full of mistakes and messing up one of the main features that should be in every successful product "Usability". 
To avoid such an issue and many others like development team confusion, wasting time and resources in non-usable products, buggy releases, loss of stakeholders confidence and much more. Here are some tips to help you excel your prototype testing before turning your software idea into a reality:
Test with the right audience
Choosing the right audience group who will be the actual users of your product is the point from where to go. Taking into account differentiation among them based on their age, gender, race and interests in a way consistent with your actual personas will help enrich feedback and take actions readily. 
Like Caitlin Goodale, Senior Product Designer at Memrise says:
"You have to prioritize getting the best insights you can in the time you have. For us, this means choosing the right mix of different perspectives to catch different sorts of issues and raise different sorts of insights."
Test early and often
You might have the best expertise in the field where your product operates but this professional knowledge won't be more valuable than your actual users feedback. 
As some familiar saying says: " A prototype is worth a thousand meetings". One test was never enough. The more tests you do, the better the insights you get but also the more questions you have. As you have more questions, you need to do further testing rounds to validate your hypothesis. 
 Keep testing going until all your questions are answered, your user needs are identified and assumptions are validated but most importantly you have to be brave enough to pivot whenever needed.  
Observe while asking effective questions
Asking the right questions while observing users behavior is the most fruitful way to get the best out of your users. 
Questions asked should focus on user backgrounds and demographics, should have a demonstration of what the ideal experience would be like to your users but more significantly an evaluation of the user awareness of the problem the product is solving. 
Doing so while observing users actual interactions then understanding the "why" behind these interactions would be the main starting point to identify users' pain points and start working toward solving them.
Don't test everything (test the unknown)
Rather than testing your whole prototype, a recommended approach is to choose your riskiest assumptions and validate. This will save your time, keep your users focused and get the best insight from them.
While doing so, make sure your prototype is clearly demonstrated with realistic images, icons and data. Flows are clear and user interactions are as simple as possible too. 
In conclusion, your prototype doesn't have to be perfect but testing and validating it the right way while choosing the right user group, asking the right questions, and doing multiple testing rounds is what will help you validate it against both your business goals and user needs, reveal unexpected insights and improve it accordingly to satisfy you users.Thus, making your product perfect later.